DEDALUS final conference – Novi Sad, Serbia
The final conference for DEDALUS project was organized on February 4th, 2022 in Novi Sad, Serbia. It was held in a hybrid format – while some participant attended it face-to-face, other attended online, via WebEx communication platform.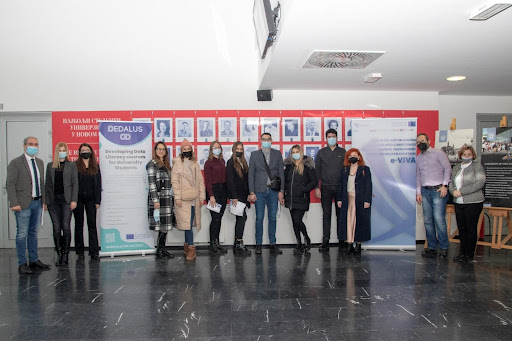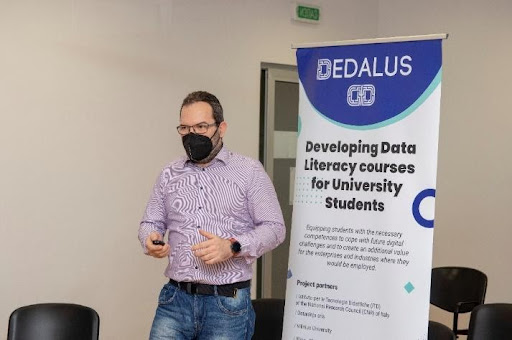 The conference was opened by University of Novi Sad representative Ms. Jelena Cvejin Poznic, followed by speeches of Dr. Davide Taibi, DEDALUS coordinator, and Ugljesa Marjanovic, conference host. Next, Prof. Dr. Aleksandar Kavgic, keynote speaker, gave a presentation on the topic "Data Literacy in Humanities: Enabling English Language Majors for Content Creation, SEO and Digital Marketing".
The keynote speaker was followed by presentation of partners of the DEDALUS project
Prof. Dr. Luis Fernandez-Sanz from University of Ancala, Spain,

Prof. Dr. Ugljesa Marjanovic from University of Novi Sad, Serbia.

Ona Maria Vysniaukaite from Vilnus University, Lithuania, and

Prof. Dr. Manuel Leon Urrutia from University of Southampton, UK, and Prof. Dr. Sergio Splendore from University of Milan, Italy,
After the presentations, Ona Maria spoke about the implementation strategy and overall results of the project. This was followed by a lunch break, which led to the closing ceremony.
We would like to thank everyone who participated!